Intro
Yusuf Munna is a Bangladeshi young social entrepreneur, and the founder of Reflective Teens, an internationally recognized nonprofit teen-based creative platform, that aims to expose, incite and incubate the creativity of teenagers and prepare them for the future through proper utilization of their creative abilities. Over the last 10 years, Reflective Teens engaged 610,000 teenagers from different parts of Bangladesh.
Life
Brought up in Chittagong, Yusuf did his schooling at Chittagong Collegiate School and pursued a bachelor's degree at Khulna University.
Yusuf has been passionate about writing since an early age but was rejected and even ignored by editors and publications because of his age. He is currently working to empower teenagers through his Reflective Teens initiative, where he lets them indulge their creative side and fully express themselves.
Yusuf frequently writes OpEd columns on contemporary issues for the Dhaka Tribune and The Business Standard. His translated book 'Ikigai' made it to the Rokomari Bestseller list.
Recognition
Yusuf appeared as a TEDx speaker in 2015. He was included as an Ashoka Youth Venture, a global network recognizing influential social entrepreneurs in 2017. In the same year, he was invited as a speaker for the Glocal International Teen Conference in Nepal. Yusuf represented Bangladesh in the Global Partnership Summit, 2017 in India, and the Ashoka Changemaker Exchange, 2018 in the Philippines as the very first Bangladeshi youth.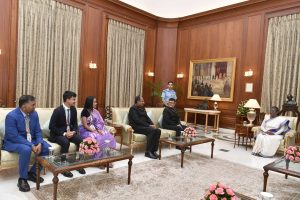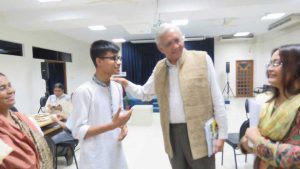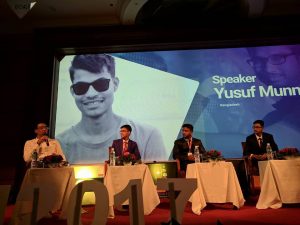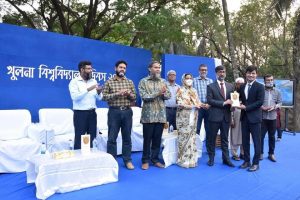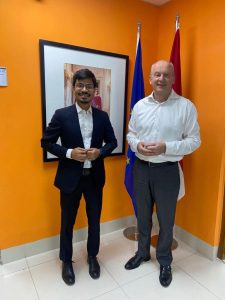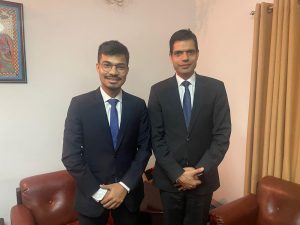 Reference [English]
[1] https://diana-award.org.uk/roll-of-honour-2021/
[2] https://yourstory.com/socialstory/2021/03/teenagers-opportunities-better-life-creative/amp
[3] https://www.tbsnews.net/economy/corporates/ashoka-youth-venturer-yusuf-munna-wins-diana-award-267835
[4] https://www.risingbd.com/english/campus/news/81127
[5] https://www.observerbd.com/news.php?id=319497
[6] https://www.ashoka.org/es/historia/yusuf-helping-teens-turn-their-passion-profession
[7] https://gitc.glocalteenhero.com/speakers/yusuf-munna/
[8] https://www.ted.com/tedx/events/16325
[9] https://dailyasianage.com/news/265348/ashoka-youth-venturer-yusuf-munna-gets-prestigious-diana-award
[10] https://reflectiveteens.com/yusuf-munna/
[12] https://countECA.com
[Bengali]
[1] www.kalerkantho.com/print-edition/oboshore/2017/10/14/553325
[2] www.prothomalo.com/bangladesh/কিশোরদের-খোলা-জানালা
[3] www.ittefaq.com.bd/projonmo/255663/ডায়ানা-অ্যাওয়ার্ডে-ভূষিত-হলেন-ইউসুফ-মুন্না
[4] https://www.dhakapost.com/campus/42530
[5] www.jagonews24.com/campus/news/679901
[6] www.banglanews24.com/national/news/bd/865654.details
[7] www.thedailycampus.com/public-university/71193/যুক্তরাজ্যের-দ্য-ডায়ানা-অ্যাওয়ার্ড-পেলেন-খুবি-ছাত্র-ইউসুফ
[8] https://ku.ac.bd/news-details/393